95
Out of 100 in user experience according to Google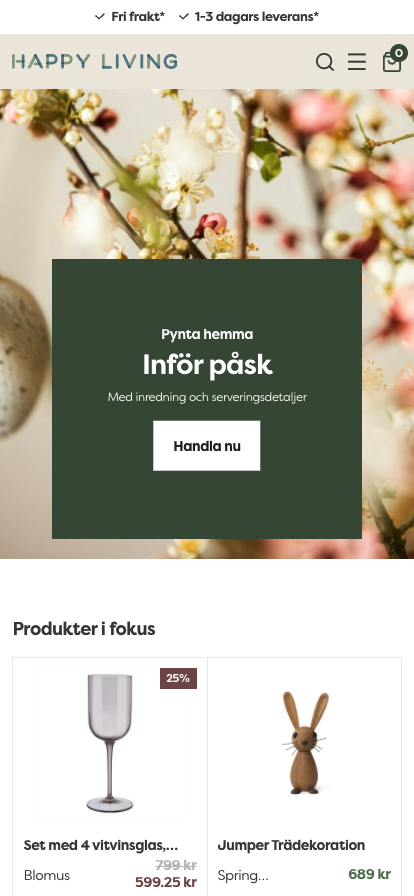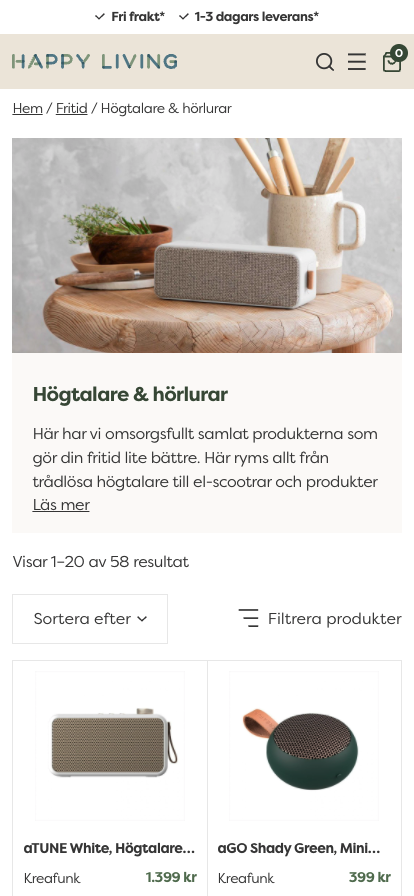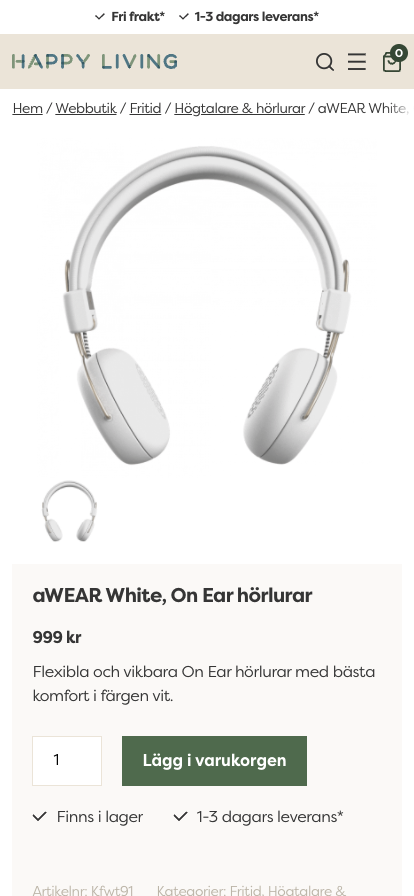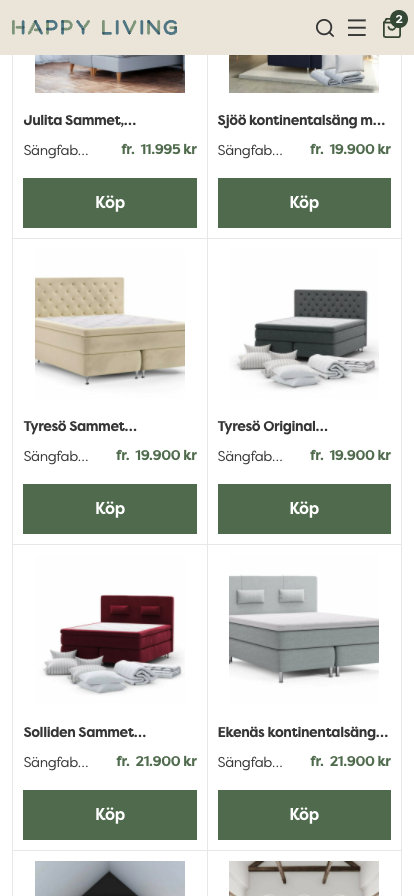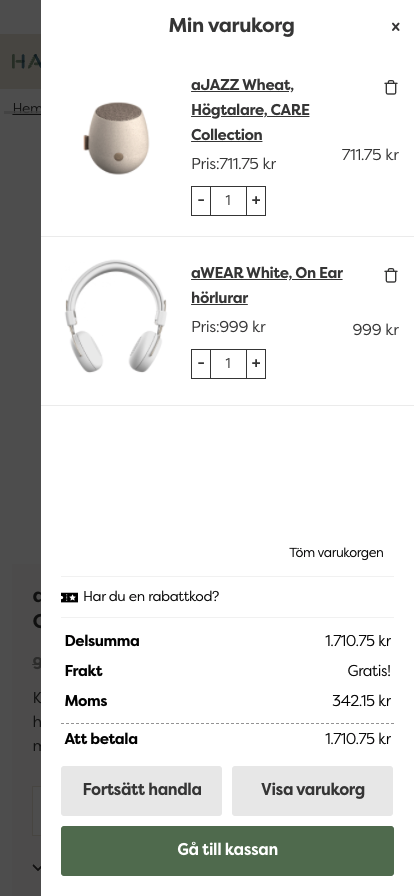 Needs:
Exacta Digital had the honorable task of producing and managing Happy Living's new online store.
Mission:
Happy Living has over 2000 products for sale through its online store. The knowledge of the warehouse's extensive inventory laid the foundation for how the internal order processes needed to work and provided valuable guidance during the project.
The main focus of this project was to use best practices and proven methods to make every part of the customer journey as optimal as possible to maintain the visitor's interest and guide them towards completing a purchase. As part of this, we needed to guarantee fast loading times, high uptime, good user experience, and clear communication with visitors and customers.
Throughout the entire process, the web agency has worked closely with the team behind Happy Living, resulting in a top-performing online store with many features that together contribute to a simple and optimized customer experience.
Results:
Happy Living's new online store is the result of dedication and commitment. We at the web agency are very proud of what we have achieved in this project and look forward to improving it further. The new online store maintains a very high standard in all aspects and has excellent opportunities for generating long-term organic traffic and increased sales.
In addition to the new online store, Exacta Digital also assists with advertising through Google and other display networks. Later, we will also collaborate to create an SEO strategy to increase traffic and sales through search engines.