1
Second-long loading time
97
Out of 100 in user experience according to Google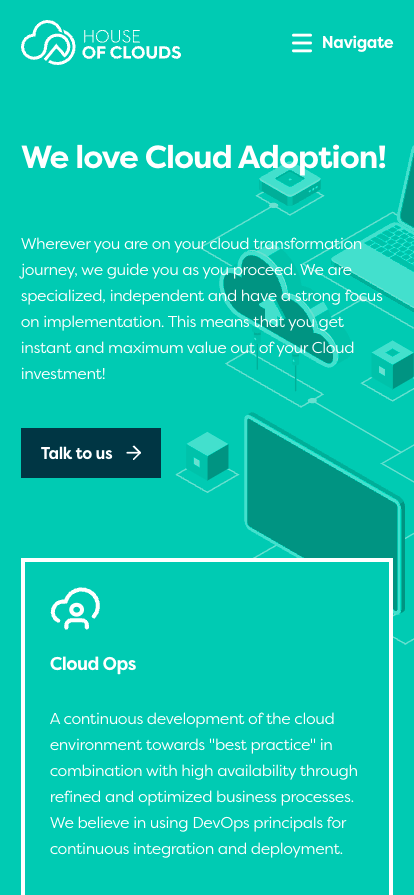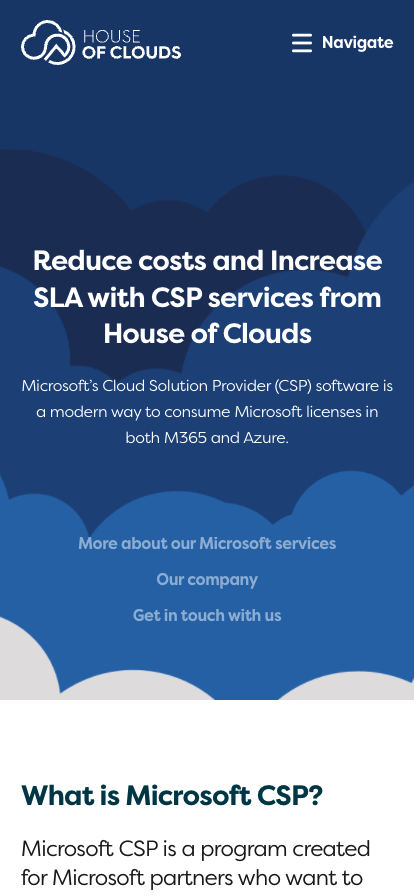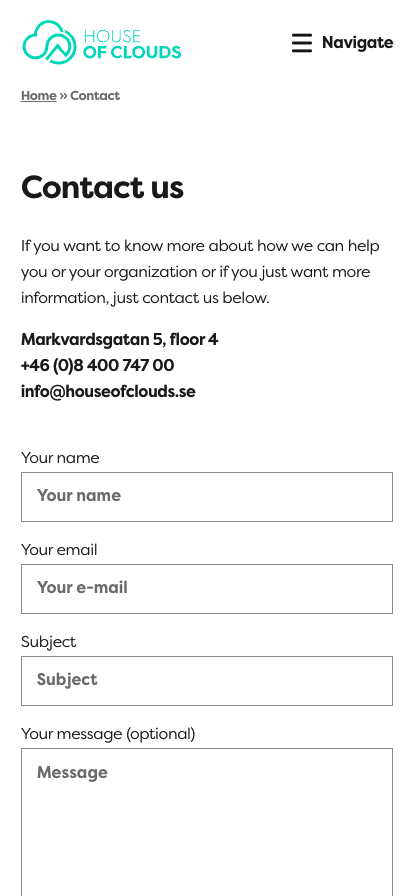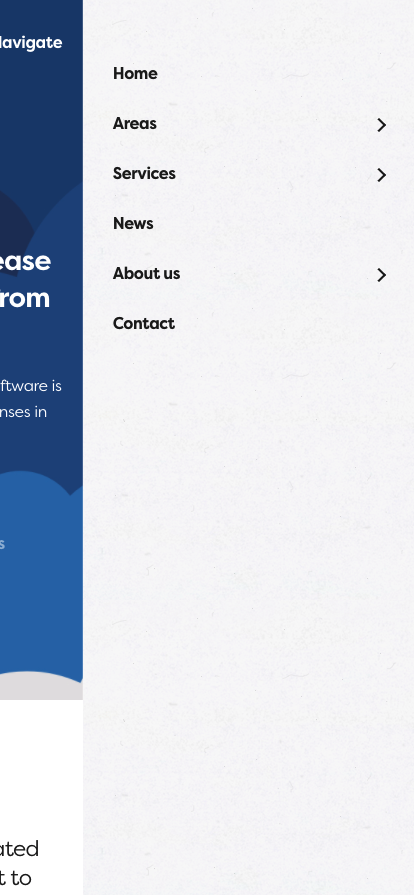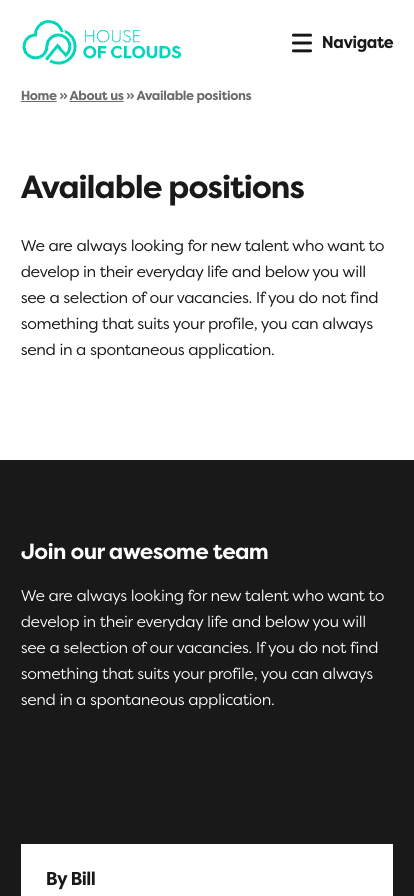 Needs:
House of Clouds contacted the web agency with a desire to have a website produced that could both serve as an informative homepage with a company presentation, as well as a tool for sales meetings and customer contact.
We took on the assignment, and together with House of Clouds, we quickly found a digital visual identity that perfectly suited the purpose. The result is a website with a handful of landing pages, news functionality, and also available in multiple languages.
Mission:
House of Clouds is a relatively newly established company based in Stockholm. Their core business is to provide other companies with expertise, security, and solutions in cloud-based services from Microsoft, Google, and Amazon. With a service offering and a niche that can be difficult for many to grasp, companies interested in cloud-based services need a partner that they can talk to and understand.
House of Clouds has realized this, and therefore they also had a desire to create a website where they can freely explain these services in a way that consumers understand. This was precisely what we used as a guiding principle throughout the entire web project, working together with House of Clouds.
Results:
We have now created and launched a website that is not only educationally adapted for consumers to understand the offer. It is also an important tool in House of Clouds' sales efforts, where they discuss the range of services they provide and the solutions they can implement through the cloud.
The website is uniquely designed, developed, and tailored for House of Clouds to ensure with certainty that it works exactly as intended. To ensure the best possible loading times and speed, the website is hosted on a LiteSpeed server.