1
Second-long loading time
97
Out of 100 in PageSpeed performance
350
High-quality backlinks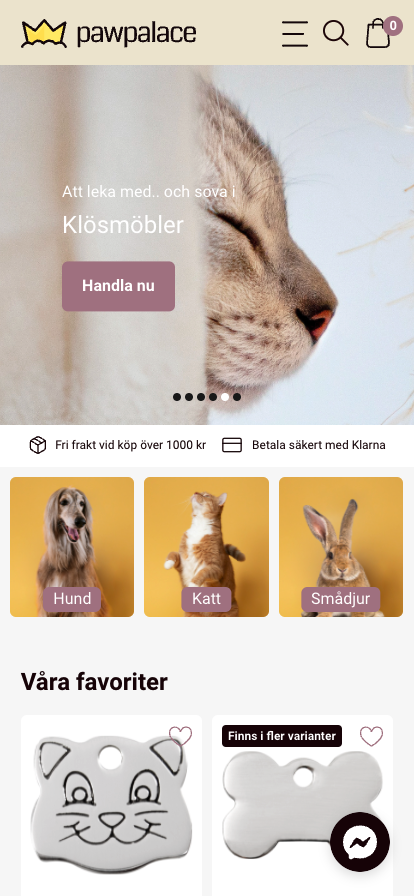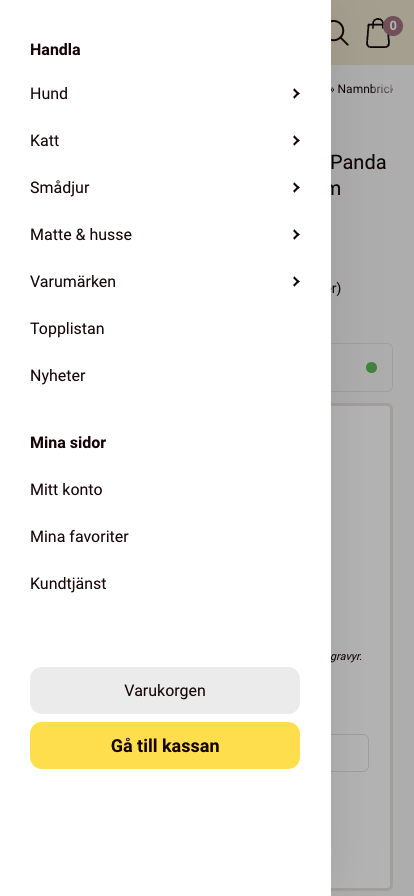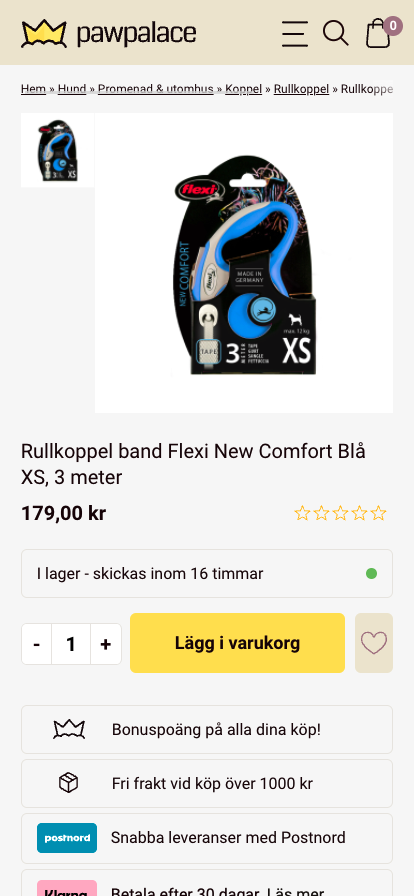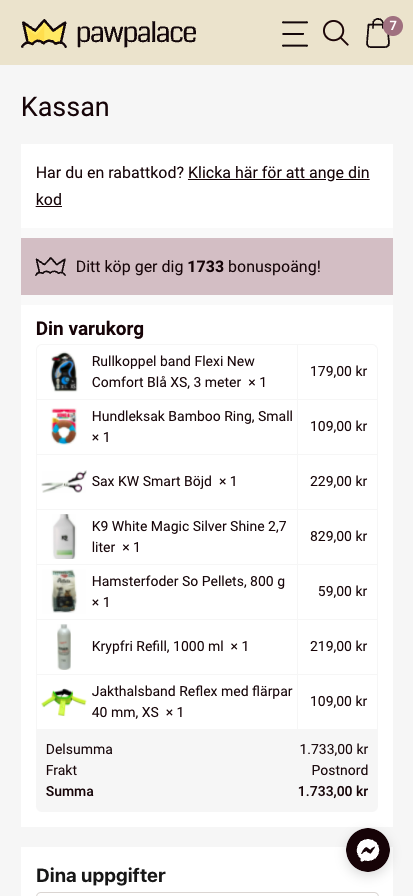 Needs:
Pawpalace is a new e-commerce store in the pet market, initially focusing on sales to owners of dogs, cats, and small animals such as guinea pigs, rabbits, and hamsters. Exacta Digital has been involved from the beginning, helping Pawpalace with everything from logo, graphic profile, and advertising to web production, SEO, product import, and development of advanced features.
Mission:
As a new player in the pet market, we knew from the moment we received the assignment to produce both the graphic profile for Pawpalace and their e-commerce store that they needed to stand out with an original appearance. Therefore, our intention was to create a logo that both symbolizes the end customer, which in this case is an animal, while also having high recognizability and easily catching the attention of potential customers.
The website and e-commerce store have been optimized through hundreds of hours of work, following best-practice methods as well as customized improvement measures to be as high-converting as possible.
Results:
Pawpalace has been launched as an e-commerce store with razor-sharp potential to quickly become a competitor in the pet market for accessories and products in the field. We have ensured that the e-commerce store has all the functionality needed to both convert visitors into customers and make these customers into returning customers. Exacta Digital has a long-standing collaboration with Pawpalace, and we are very curious to see how the website will develop in the future.