Exacta helps e-commerce businesses and distributors beyond logistics flow
We successfully manage customized third-party logistics with high delivery reliability. Together with expertise from our digital creators, we also create results-driven e-commerce stores, websites, and logtech solutions. At Exacta, we can also advantageously take care of your corporate finance and accounting.
Get in touch
Our services
Trusted by over 250 companies
The personal logistics company near Stockholm
At Exacta, we take on everything you expect a logistics company to do. From storing your goods in customized facilities for logistics near Stockholm to picking and packing correctly, labeling, and handling returns. To make your everyday life even smoother and more cost-effective, we can also take care of other tasks that require proximity to the goods, such as professional photography for your e-commerce.
The heart of our logistics company is located in Hallstavik, about 60 miles from Stockholm. From there, 3PL is managed for numerous companies all around Sweden. Some have been collaborating with us for years. Others have just recently become our logistics partners. What they all have in common is that they receive our 100% commitment. All to deliver freedom – the freedom of not having to worry about what's happening on the logistics front, where everything simply flows smoothly.
Are you curious about our logistics company outside Stockholm? Get in touch with us! Soon you will be able to let go of the major item on your to-do list and leave the logistics in safe hands.
Why should you choose Exacta for your logistics?
We are flexible and adjust the solution based on your needs
When you turn to us, we find a tailored approach that suits your specific business. And when your needs change, we adjust accordingly. Whether your company is growing, shrinking, or requires temporary support for campaigns or similar events.
We perform 3PL assignments throughout Sweden
We at Exacta are located in Hallstavik, just outside Stockholm, and in Karlskoga. We are a logistics company that specializes in logistics for other businesses. In other words, 3PL or third-party logistics. We cater to those looking for an efficient logistics solution, and we carry out assignments for 3PL throughout Sweden.
We lift logistics and storage off your shoulders
Do you sometimes feel that it would be nice if things ran smoothly so that you could have more time to work on what you really want to focus on? Welcome to the right logistics company for you.
Talk to us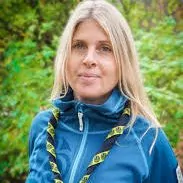 For us, Exacta is the obvious choice to take care of our third-party logistics. Entrusting our storage and logistics to professionals feels secure and allows us to spend more time on sales and products. Our long-term collaboration has also led to Exacta knowing and understanding our products and customers, which feels professional and enjoyable.
Anna-Karin Öman
Scouterna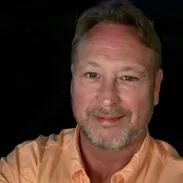 Exacta is a very serious and credible distribution company that has provided many years of good collaboration with Jultidningsförlaget. We are always met with a positive attitude where most things are possible.
Peter Nilsson
Jultidningsförlaget
Business financial services